LAST UPDATE 19-02-2012 visiting other airports!
Words from Hans Zwakenberg
yesterday I again had the pleasure of testing Hans Holsink's PH-ISI. Two weeks ago, some nose wheel shimmy issues surfaced during high-speed taxi runs. The modifications that Hans Holsink implemented since then have eliminated nose wheel shimmy entirely.

After having established the success of these modifications (by repeating all previous tests...), I continued with other high speed taxi tests, this time to find the speed point where the nose wheel lifts. This happened approximately at the speed that the IBIS construction manual documents, which was very encouraging.

The next run I decided to keep the power on a little bit longer to get a real lift-off, with the intention of cutting power immediately and land on the remainder of the 1200m runway.
As it transpired, directly after leaving the ground a gust (likely a thermal as there was almost no wind) put me off the runway center line. Rather than initiate close quarters manoeuvring with a yet unproven aircraft, I decided to keep up the power and climb straight ahead. I called the tower and reported my intention to fly a very wide traffic pattern and a long final.
This is what I did. I climbed to 700' traffic pattern altitude and did very gradual turns, keeping bank angle below 15°. It was a beautiful and clear day. From my EHLE (Lelystad) location I could see both the city of Amsterdam and (in opposing direction) Zwolle. After some 15 minutes, I put PH-ISI down on RWY 05.
It's a bit too early to comment on handling qualities, more testing will be required. There are still some issues to work out. At least now we know why the French IBIS'es have the chord of their direction spoilers extended by approximately 2,5-3cm ;) This is something Hans Holsink is going to add to his ship as well.

PH-ISI has finally flown - my congratulations to Hans Holsink!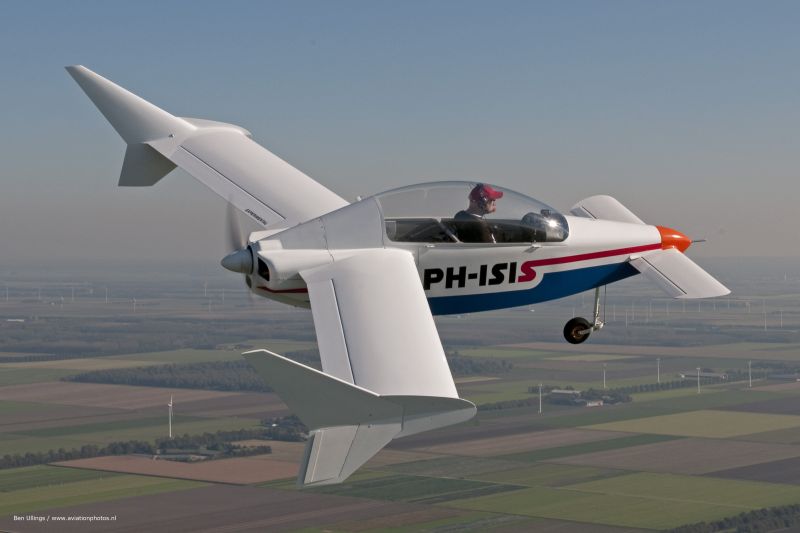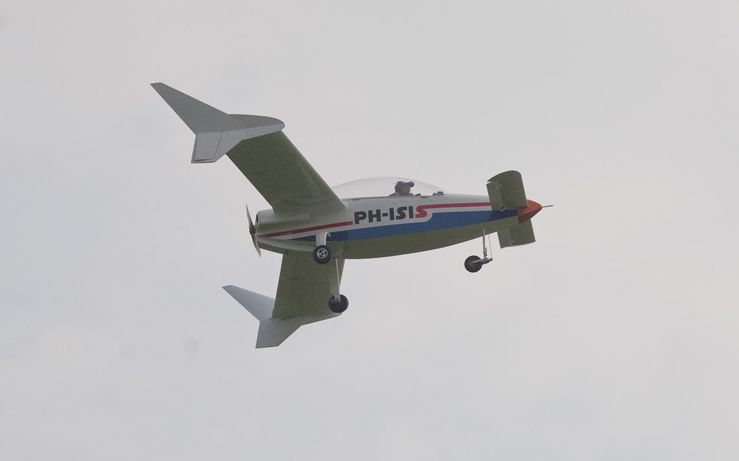 The intent of publishing these pages is to document the progress of my project, a Junqua Rj03 IBIS. I hope they may be of some value to those of you who are building (or interested in building) an IBIS. I have been working on my IBIS now for some time. What you see here is essentially my builder's log.
I purchased the plans for the IBIS from Junqua in september 2001. I studied the plans for half a year before I began construction in 2002. My plan was to finalize all design decisions before I began building the airplane. I am pretty much "going by the book" with only a few modifications. Engine is an aero converted VW engine, a Limbach 2000. I am scratch building as much of the airplane as I can to save on costs, but at an increase in building time. My goal is to fly the IBIS in 2009!

Progress 24-04-10: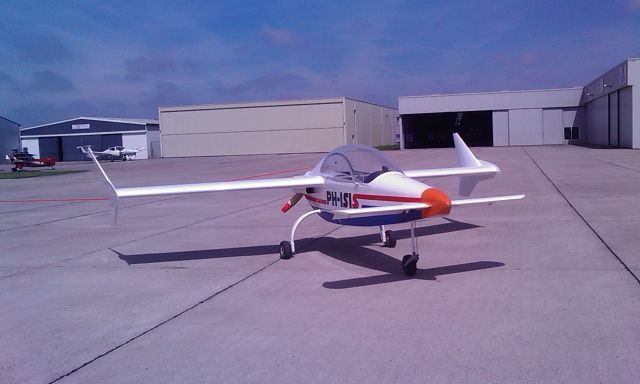 Me! trying to fit in JC's IBIS. ( 1.93m )